A 360° Safety Net for Mining Vehicles
HELUKABEL supports manufacturer of safety systems in equipping heavy machinery
The mining industry has always been considered one of the most dangerous enterprises on the planet. Although operations are now much safer for workers than in the past, miners continue to face hazards daily. The most common health and safety risks include cave-ins, collapses, fires, explosions, dust and exposure to loud noises. Mine shafts today are much larger than at any time in history and this enables much larger equipment (bulldozers, front loaders, off-road dump trucks, cranes) to be used in the extraction of materials. Due to constricted space, the risk of accidents is always high.
All-around view with cameras and sensors
In order to overcome these safety challenges, mining companies and the miners themselves have to embrace a wide variety of safety solutions, such as vehicle proximity technology. This range of equipment – from cameras and monitors to sensors and digital recorders – can be applied to the front, sides and rear of a mining vehicle, giving the operator a 360-degree field of view. The system can make audible announcements including "Door Not Shut", "Objects Outside the Vehicle", or provide seatbelt notifications. In more extreme cases, it can apply the brakes or completely shut down the vehicle. These devices help the driver to operate the machinery safely.
For these devices to work properly, they need to be interconnected by cables that can withstand the environmental and mechanical challenges found within a mine since the cables are most often installed along the vehicle's exterior.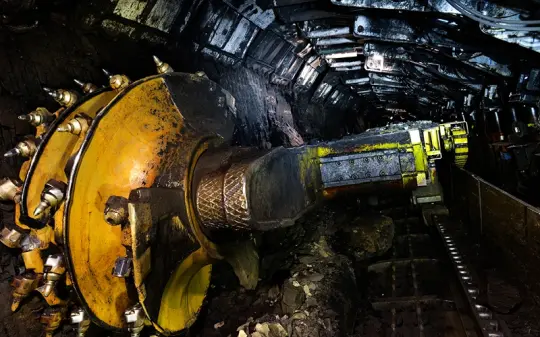 HELUKABEL supported a manufacturer of safety systems in equipping mining vehicles. (Source: wirestockc / Envato Elements)
With this challenge, HELUKABEL was approached by a manufacturer of proximity technology. From the specialist's extensive product portfolio of electrical connection technology, the flexible UL/CSA-approved MEGAFLEX 500-C control cable was best-suited for this application.
The following requirements had to be met:
Low Smoke Zero Halogen — The demand for a cable that is halogen-free revolves around a mine's risk to fires. In the event of a fire, miners and equipment operators would be exposed to significantly less smoke and toxic gases filling up their space-restricted areas.
Withstand a 20-joule impact — A 20-joule impact can be tested using a 4.5 kilo weight being dropped on the cable from a height of 0.5 meters. This is done 10 times. A failure is a loss of continuity or shorting between the conductors or shield. A cable that can pass this test will be able to withstand being struck by debris that a vehicle could encounter within the mine.
Shielded — Shielded cables act to reduce the volume and intensity of all kinds of electrical noise and EMI, decreasing the adverse effects caused by signal transmission loss. Shielding not only protects the cable but also can protect machinery and other people as well. In an application that is underground and in tight quarters, equipment meant to help prevent vehicles from colliding with other equipment or people could potentially have the opposite effect if not working properly.
UV resistant —Vehicles being retrofitted by the manufacturer will be primarily used underground and are periodically parked outside. UV resistance is important so that the cable doesn't degrade when exposed to direct sunlight.
Abrasion resistant — In a mining environment, the vehicles will encounter gravel, dirt and other abrasive materials. The cable in use needs to be resistant to such objects. Incidentally, since the cable is shielded, its outer jacket is thicker, thus more abrasion resistant than unshielded cables.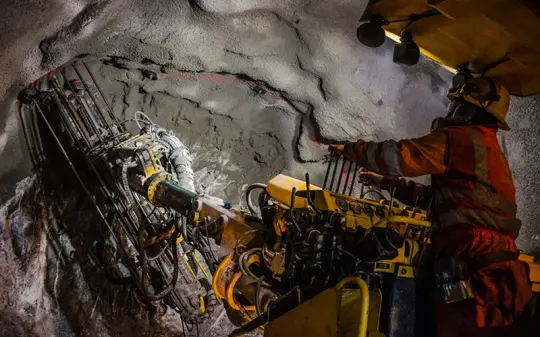 (Source: AdobeStock / Peruphotoart)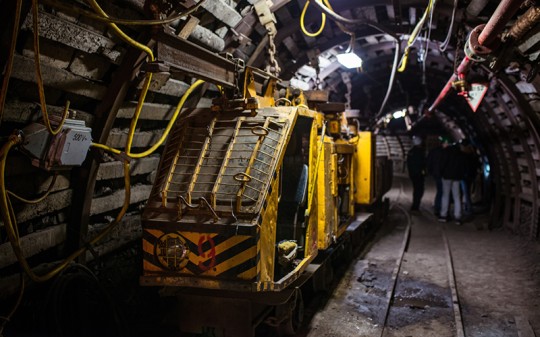 (Source: AdobeStock / Daniel Jędzura)
One solution for worldwide use
The MEGAFLEX 500-C satisfies not only the requirements of the manufacturer but is also highly flame retardant, resistant to oils and greases, ozone resistant and contains no silicone. It's -40°C to 80°C temperature range is more than adequate for this hazardous, underground application. Finally, with a tensile strength rating in excess of 14 N/mm², MEGAFLEX 500-C has the durability to withstand many types of challenging environments.
Since the manufacturer provides services to mining companies around the globe, the cable would be used on vehicles in multiple nations. While already approved for use in the United States, Canada and Europe, the company had to submit samples and work with HELUKABEL to provide the necessary documentation to supply to their end users for localized testing and verification. With the approval processes deemed successful, the MEGAFLEX 500-C cable was accepted and specified for use out in the field.
背面